Washington ranked as best state in the nation for 2nd year in a row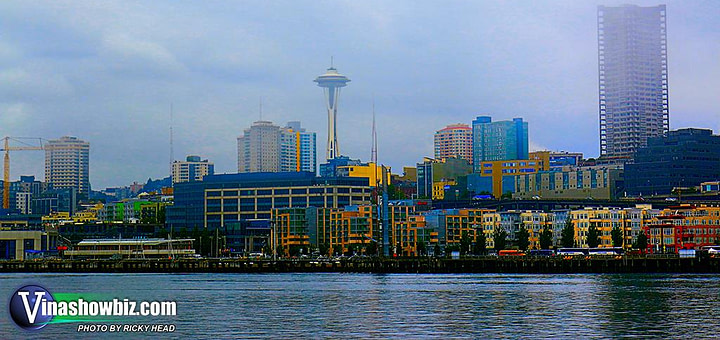 SEATTLE – For the second year in a row, Washington has been ranked as the best state in the nation by U.S. News & World Report.
"Washington's low-carbon energy system and robust secondary education system continue to rank among the nation's best, as does the state's economy, the fastest growing in the nation," the web-based news magazine reports.
It's the first time since the rankings began that the same state has been named No. 1 for two consecutive years.
Gov. Jay Inslee proudly highlighted the ranking in a tweet, saying, "It takes all 7.6 million of us to make Washington the special and dynamic place it truly is."
As in previous years, U.S. News ranked all 50 states based on data within 71 metrics across eight categories, such as education, health care, and opportunity.
"With its progressive politics, flat taxes, and industry-oriented university system, Washington has solidified its place as a tech-sector powerhouse," U.S. News reports. "Amazon recently surpassed Boeing Co. … as the state's largest private employer, by a number of employees. Google and Facebook employ thousands of workers in the Seattle area, an expansion state leaders hope to see continue."
But the Evergreen State also has its shortcomings, according to U.S. News. These include high living and labor costs that stifle opportunity for the state's residents. Unemployment also remains high, due to the effects of the pandemic on the economy.
Altogether, though, the pros far outweigh the cons, according to U.S. News. Among them:
Washington has emerged as a national leader in business incubation, The state saw nearly 200 businesses receive venture capital funding in 2020.
Washington has sustained a 5% annual growth rate in its gross domestic product during the five years preceding the coronavirus pandemic, according to data from the Bureau of Economic Analysis.
The state has also seen expansions in the life sciences, clean energy, and space projects. Despite the trade war with China, the state's agricultural sector remains strong. Timber and other forest products – the driver of the Evergreen State's economy a century ago – are enjoying a renaissance.
The Seattle area's quality of life combines with large tech employers such as Amazon and Microsoft to draw a huge amount of tech talent to the area and retain those educated at the University of Washington, home to a computer science program ranked sixth in the nation by U.S. News.
Minnesota was ranked as the second-best state, followed by Utah at No. 3, New Hampshire at No. 4, and Idaho at No. 5.
The five lowest-ranked states were Louisiana, Mississippi, New Mexico, West Virginia, and Alabama.