Taylor Swift's 'Eras Tour' draws a record-breaking crowd in Seattle on Saturday night
Taylor Swift performed for the first time in Seattle in five years, delivering a triumphant set of powerful pop, acoustic ballads, and everything in between. Swift claimed at the start of the show that she "had a diary entry saying Seattle was the best crowd that I've ever played for" during her Reputation tour days – the audience of 72,000+ at Lumen Field last night undoubtedly gave her new fodder to write about.
Swift performed songs from her 230+ song library for almost three hours. Her collaborations have varied from Kendrick Lamar and Ice Spice to Bon Iver, Lana Del Rey, and the National, and the show exemplified her diversity. Her absorption into the indie music community no longer feels innovative for an artist whose first Pitchfork review came relatively late in her career. In a recent Broken Record podcast interview advertising the 2023 release First Two Pages of Frankenstein (which includes Swift's "The Alcott"), Matt Berninger of The National stated, "I want Taylor Swift to be as impressed by me as I am by her."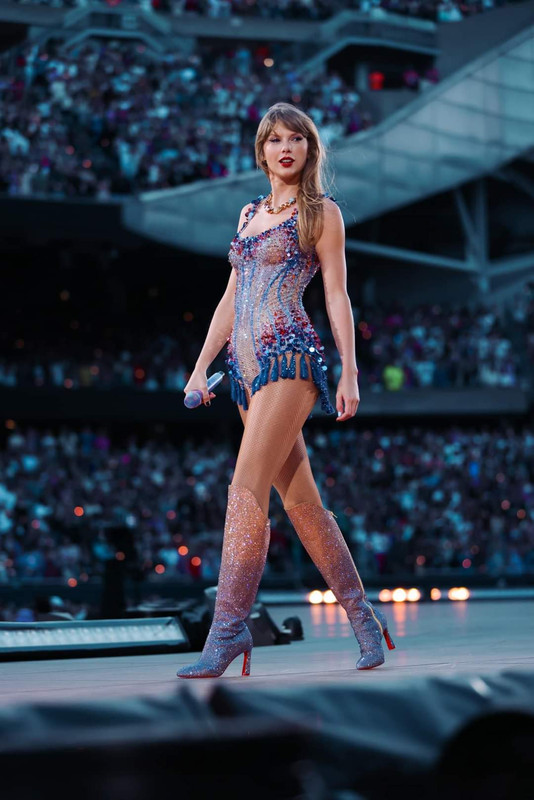 Following Gracie Abrams, HAIM, the power sister group, made their Eras Tour debut with a short six song set. They lifted material from Women in Music Pt. III, which will be released in the middle of the pandemic in 2020, but they also drew from Days Are Gone, which is commemorating its tenth anniversary. After a brief break, the troika returned to the stage in the middle of the show to collaborate with Swift and debut "No Body, No Crime" on the tour as the show moved into the Evermore chapter.
Much of the Seattle audience remained standing throughout the evening, reflecting the diversity of Swift's work. Tweens and hardcore sing-along Swifties were present, but so were melancholy dads and alpha sorts. Pink fashion with rainbow shimmers. DIY bejeweled numbers and Evermore hooded capes with a Hogwarts vibe were also observed.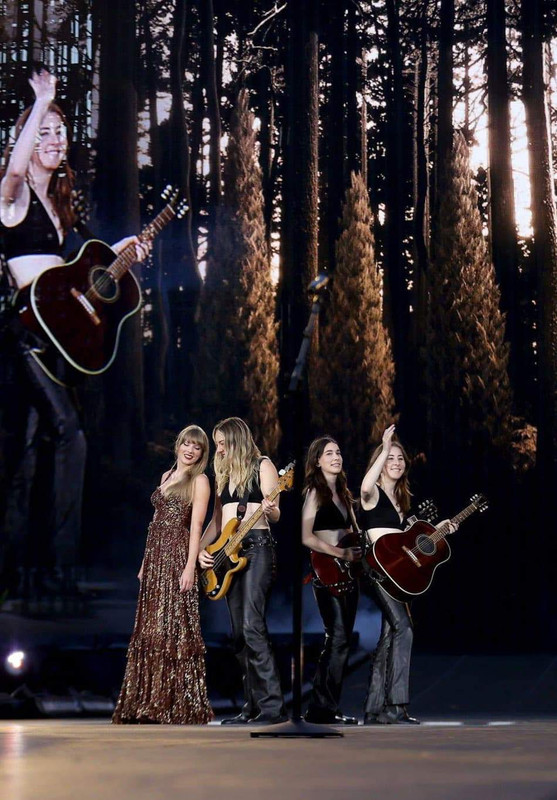 https://i.postimg.cc/xjRVk1mX/TS-IMG-1690637539649.jpg
Swift performed two previously unsung acoustic songs just before the Midnights segment. Swift performed "This Is Why We Can't Have Nice Things" and then moved to the piano for "Everything Has Changed" on her first night in Seattle.
Swift said of the tour, "This has truly been the most magical experience of my life, and I'm not exaggerating." Eras is nearing the end of its North American tour, with the Bay Area and a six-night mini-residency in Los Angeles on the horizon. Although much of Eras has already been photographed and discussed – even down to the precise setlists, costume changes, and secret songs – the tour has only garnered social media traction with each show as it has traveled across the country. And the 33-year-old musician exuded individuality last night, performing as the one and only Taylor Swift, master of her own narrative.