Park Shin Hye and Jeon Jong Seo's Delayed Thriller Movie Call Premieres on Netflix
Consider it a Black Friday gift to the world from Netflix, if you're either not out shopping and also not still passed out from too much turkey and wine last night on Thanksgiving. The thriller K-movie Call, originally with a February 2020 premiere date, has been released exclusively on Netflix streaming worldwide. If you have an account, and either love Park Shin Hye or want to check out a thriller movie with an all-female cast, this would be the flick for you. I'm planning to watch so haven't checked out reviews yet, don't want to spoil as I think the twists in that phone call across two decades will probably be central in making this movie world so I want to be surprised. It's nice to see Park Shin Hye stretch but Jeon Jong Seo is totally creepy and it's the second time I've seen her take on a role where I'm just skeeved out by her even in the previews alone.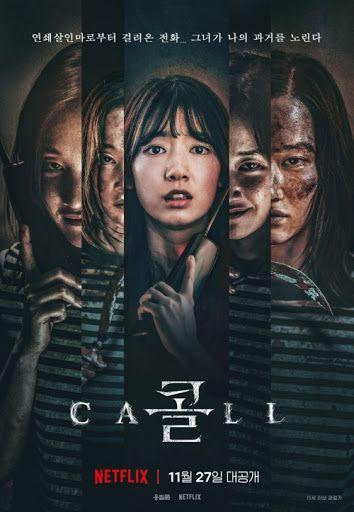 Park Shin Hye filmed a suspense movie last year but it was not released as planned due to the COVID-19 pandemic. Later on, it was announced that "Call" will just premiere via Netflix and fans worldwide can easily view it.
The movie has been delayed for a long time after its premiere was postponed a couple of times. This latest film starring Park Shin Hye was not shown even in South Korea yet thus the Netflix premiere is anticipated even locally.
Netflix announced the movie's addition to its movie lineup
The American streaming giant originally revealed the news about the "Call" movie premiere on its platform more than a month ago. As mentioned on Allkpop, it was scheduled to be available on Netflix starting Nov. 27.
In the movie, Park Shin Hye stars alongside Jeon Jong Seo, Lee El, Kim Sung Ryung, and more. It is about the tale of two women who live in a different era. However, they reside in the same house and the woman from the past suddenly contacted the present resident of the home via a phone call.
Park Shin Hye is Seo Yeon, the woman in the present time and Jeon Jong Seo is the lady who lived in the same building two decades ago. They somehow were able to contact each other through a phone call and what made their connection deep was the fact that they both want to change their future thus they made an agreement.
The new trailer
Now, to tease the fans a bit, Netflix dropped the trailer for "Call." The clip shows Seo Yeon trying to Young Sook (Jong Seo) that she could die the following day. This warning led the lady from the past to make drastic changes in what she was set to do and she will do anything to reverse the death and survive.
Meanwhile, this will be Park Shin Hye's second thriller movie this year. "#ALIVE" was released in South Korean theaters early this year and it was a blockbuster despite the pandemic. This film with Yoo Ah In was also dropped on Netflix last September and was a worldwide hit.