Noo Phuoc Thinh lit up the stage at Muckleshoot with his biggest hit songs and loudness
Wow! It's day number two in concert, and we're ready to party! We're so happy to be here with you all and to share the music. Let's go!
On the third of July in the year 2023, the Vietnamese artists Noo Phuoc Thinh and Phuong Vu appeared on the stage for an amazing live performance at the Club Galaxy Muckleshoot Casino.
When Noo Phuoc Thinh and Phuong Vu performed for their enthusiastic supporters at Club Galaxy Muckleshoot Casino, it was an important event in the talent of music. They delivered their hit songs in a dynamic and fascinating performance manner that got the crowd going and cheering nonstop. On July 3, 2023, the show evolved into an exceptional and unforgettable musical occasion.
For the followers of Noo Phuoc Thinh and Phuong Vu, two of the most well-known artists in the Vietnamese music world, the evening of July 3, 2023, was important. They appeared on stage at Club Galaxy Muckleshoot Casino, a location that frequently features some of the best live performances in the neighborhood. They put on a magnificent performance for the crowd, showcasing their skills and charisma. They performed their popular songs with passion and vigor, impressing the audience with their compelling and dynamic stage presence. The mood was lively and joyous as the supporters reacted with loud cheers and applause. It was a unique and memorable musical event that honored the heritage and variety of music.
I want to ensure that everyone enjoys their time here, so instead of rambling on with words I'll let the videos and pictures speak for themselves – they are worth a thousand words, after all.
Thank you so much for taking the time to visit our website! Your support truly means the world to us. Without further ado, we're excited to present to you the pictures and videos that we've been eagerly working on. We hope that you enjoy them as much as we did creating them!
Video of Noo Phuoc Thinh:
Noo Phuoc Thinh, the Vietnamese pop star, dazzled his fans at Club Galaxy Muckleshoot last night with a spectacular show. He sang some of his biggest hits, including CHAM KHE TIM ANH, Cause I Love You, GAT DI NUOC MAT, and Wanna Stay In Love (Live). The audience was thrilled by his charisma, energy, and talent. Noo Phuoc Thinh proved once again why he is one of the most popular singers in Vietnam and beyond.
Please note that this full-length video of Noo Phuoc Thinh (50 minutes long) is only available on the HeadMediaNow website.
Video of Phuong Vu:
If you're a fan of Phuong Vu, you're not alone. She has one of the most amazing voices I've ever heard, and I'm sure you agree. She can sing any genre, from pop to rock to jazz, and make it sound effortless. She's also a great performer, with a lot of charisma and energy on stage. I don't think anyone can argue with you if you say she's incredible, because she really is.
Photos of Phuong Vu:

I had a blast taking the picture with Phuong Vu at the concert. She came prepared with two stunning outfits that showed off her style and personality. She rocked both looks and made my job easy. Here are some of the photos we took.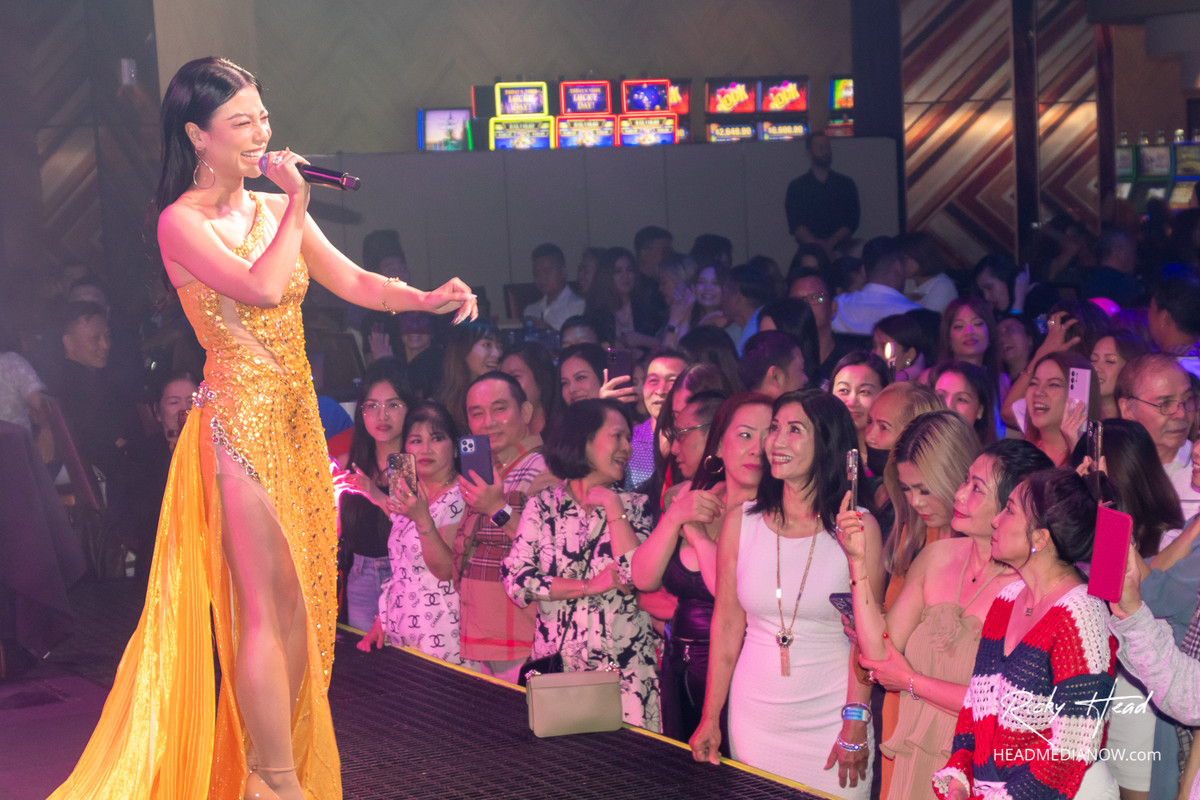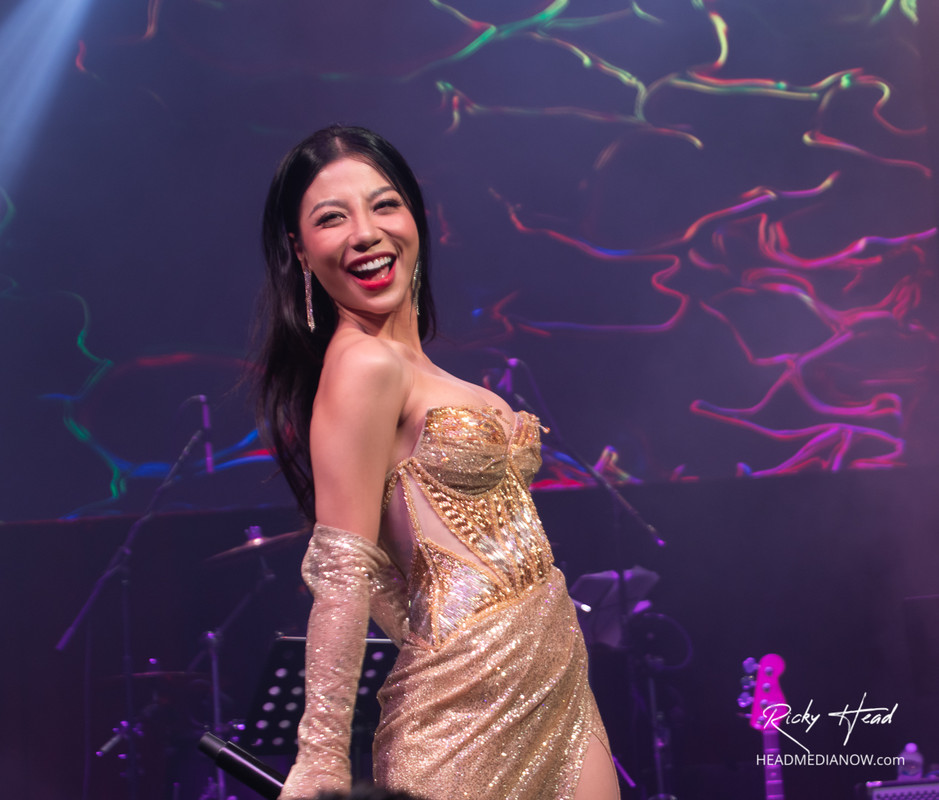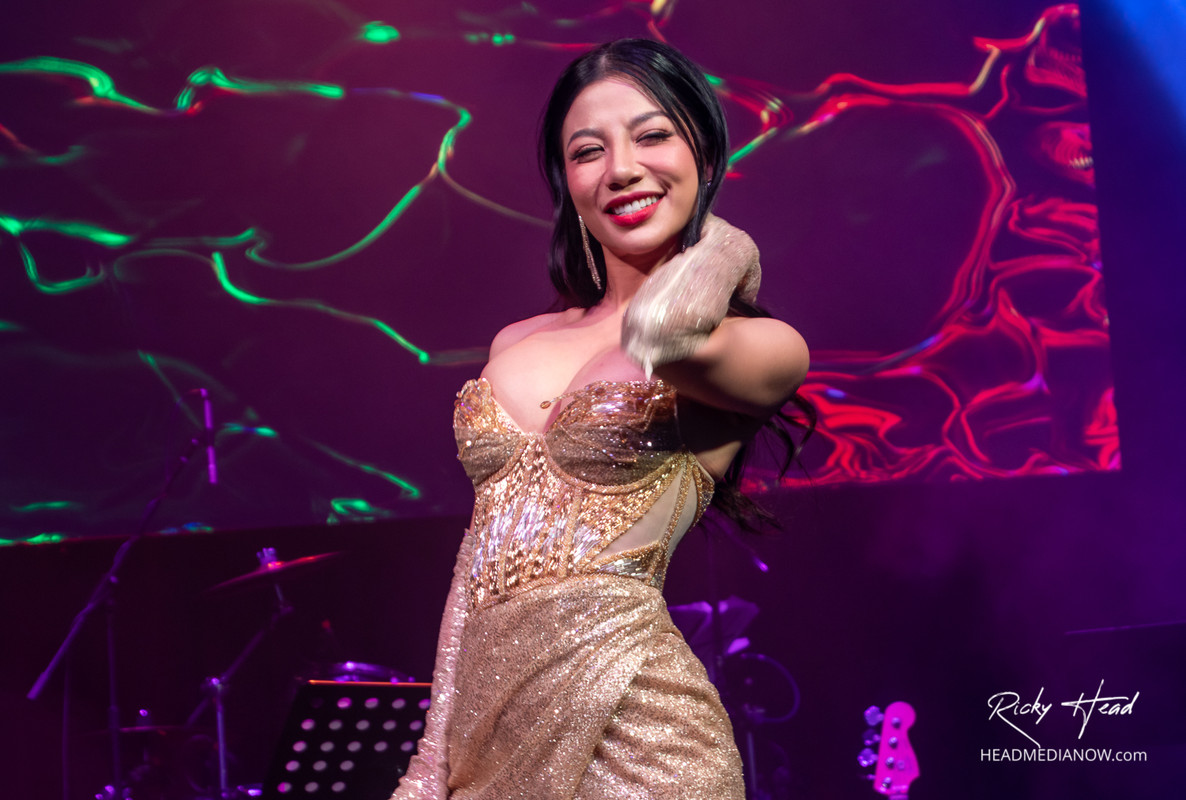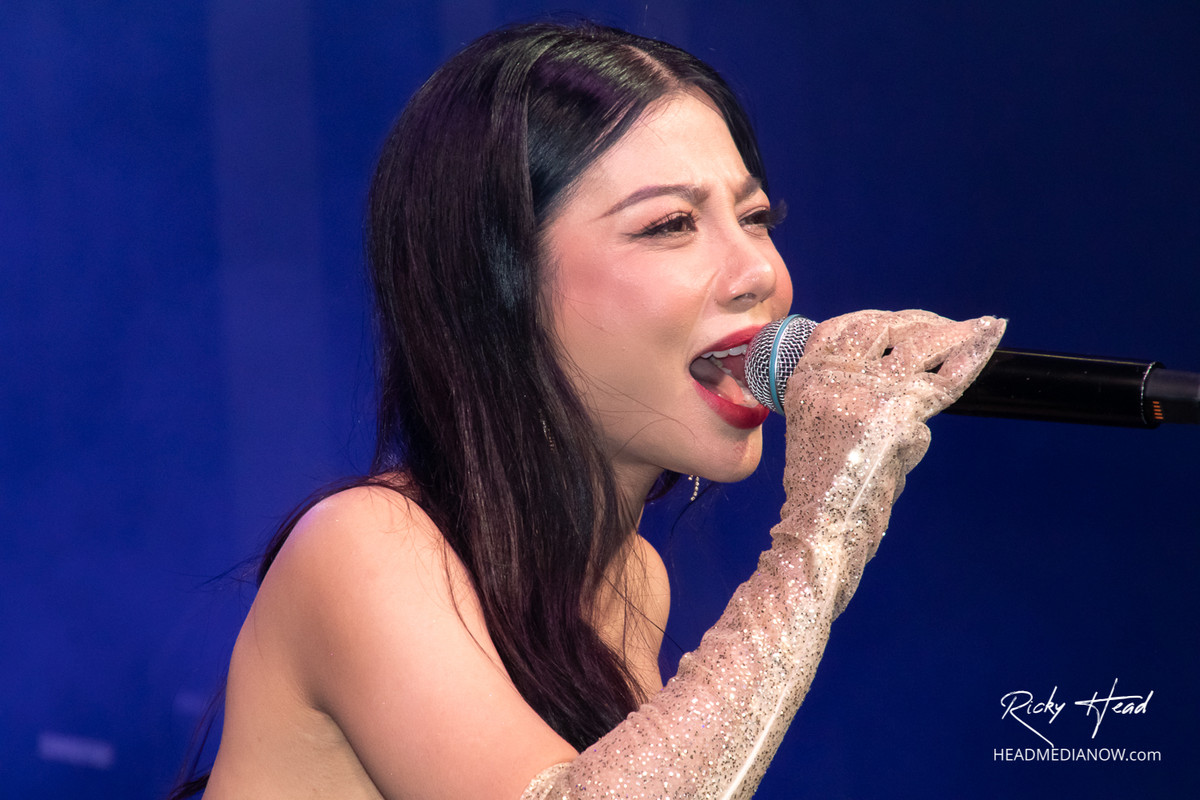 Photos of Noo Phuoc Thinh:

Noo Phuoc Thinh rocked Club Galaxy Muckleshoot on July 3rd. He sang his best hits and made the crowd go wild. It was the loudest night ever at the club.