Dancer Pham Lich is pursuing her first music video 'Cuộc tình vỡ đôi'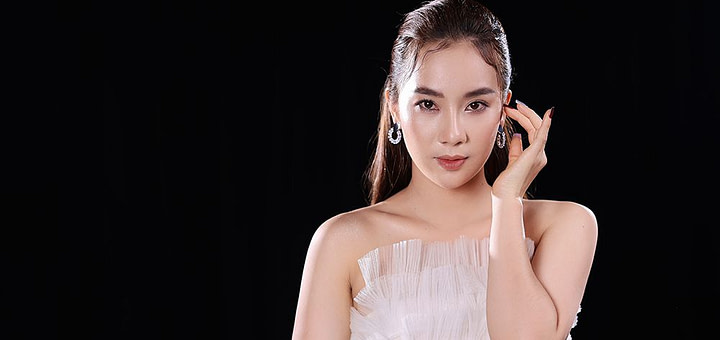 Dancer Pham Lich has just released the MV 'Cuộc tình vỡ đôi ', officially pursuing a music career after winning the champion of 'Familiar face 2020'.
Pham Lich said that for nearly 10 years as a dancer and choreographer, she has always dreamed of becoming a professional singer one day. The highest seat in the Familiar Faces contest is the driving force for her to seriously embark on this path.
MV Cuộc tình vỡ đôi is the beginning of Pham Lich's music career. The ballad expresses the disgraced, painful mood of the girl after love has broken down. During the implementation process, Pham Lich repeatedly burst into tears because of her emotion with the melody and lyrics. Dancer Toan Trung (fiancé of Pham Lich) stayed at the studio to cheer his fiancé.
Phạm Lịch – Cuộc tình vỡ đôi
"When I first heard the demo, I immediately sympathized and fell in love with the song. But when I thought of the idea of shooting the Music video, I and the team both had a headache. Everyone wanted the first MV to be spectacular, explosive, and impressive to the audience. However, after several days of discussion, I agree MV shooting in black and white because of the concept consistent with the content. Although simple in terms of production, part introspective, and facial expressions. It is very heavy, requiring me to be much focused", Pham Lich shared.
Explaining the lack of chasing dance music to take advantage of available dancing abilities, she said, the audience was too familiar with the image of Pham Lich dancer on stage, so on this MV, she wanted everyone to focus on her voice. If the audience loves the video, she will release the second MV with a different style because she wants to focus on the image of a multi-color artist.
Before singing, Pham Lich underwent vocal training in music competitions such as winning the champion of Familiar Face 2020, God gave birth to a pair of 2018. She has worked with and worked with many singers like My Tam, Soobin Hoang Son, and Huong Giang.
Born in 1990, before becoming a dancer, she used to work in many jobs such as cleaning worker, preparing eggs on the farm, selling clothes, bar receptionist … She started working at the MTE dance band in the US. Management mentality. She won the runner-up Thử thách cùng bước nhảy 2015, winner of the Thử thách người nổi tiếng 2016, quán quân Hoán đổi 2016.
Phạm Lịch – Cuộc Tình Vỡ Đôi